America after World War II was the land of Peace and Prosperity. It was a time of optimism and celebration. The drudgery of rationing, the misery of the Great Depression, these things were all fading memories and we lived in a land of atomic energy where anything was possible. We no longer wanted to be stuck slaving at our tasks just to provide the basic necessities. And women didn't want to spend hours over their sewing, not when there were so many other things to do!
And so began the new era of easy to make, easy to wear, easy on the eye fashion. One of the most memorable and notable styles to emerge from that time was the Walk Away Dress, released by Butterick in 1952. "Cut it out at 9:00, wear it out at noon," was the slogan. In other words, a project you could walk away from three hours later with a seriously cute finished dress.
It was enormously popular and saw a second printing:
And let's not forget its cousins:
The clever wraparound style would endure for decades, changing very little in basic construction,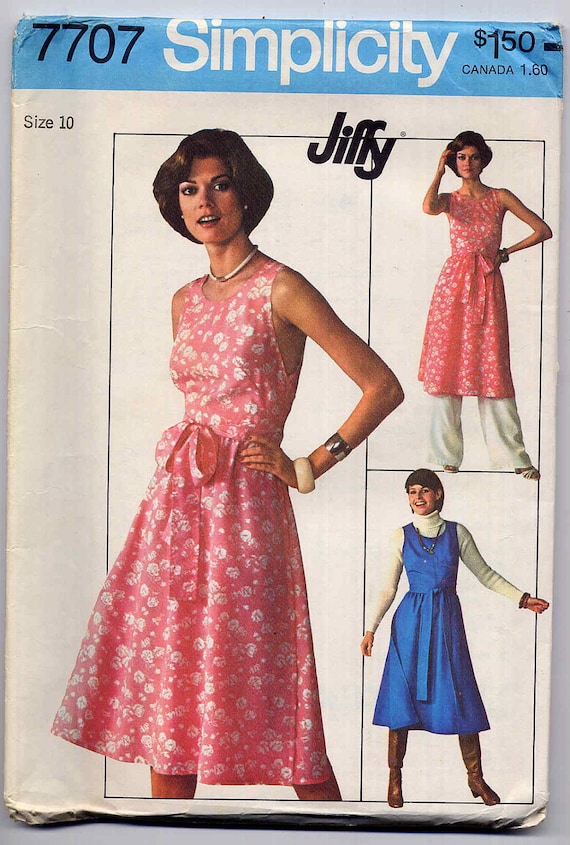 70s Wrap Around Style
And then the Walk Away was rereleased in 2006 as part of Butterick's Retro line:
This dress endures in popularity, inspiring sew-alongs,

tutorials and reviews.
Make it quick, make it easy, make it cute!